Darrel Toulon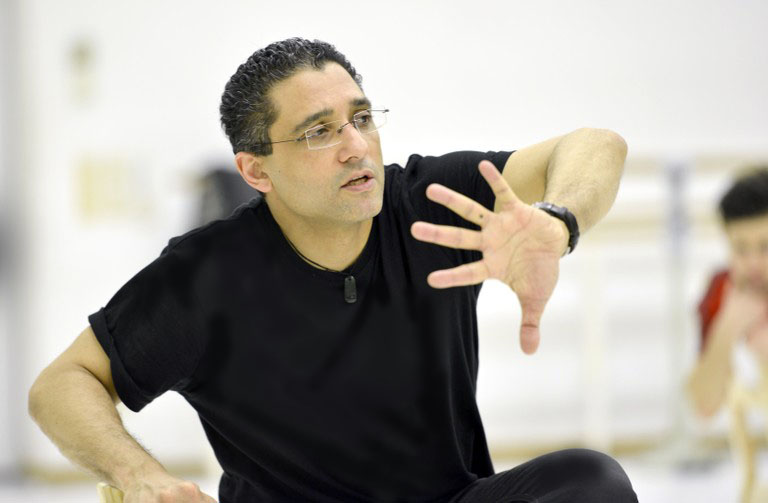 © Christa Strobl
Darrel Toulon born 1964.
Education in Dominica and UK United World College of the Atlantic Wales, and Central School of Ballet London. Since 1987 working as a dancer, singer and actor in Cologne Germany in 1987, appearing as Soloist with Zürich Ballet Opera. Several Solo roles including: Romeo in "Romeo and Juliet", Joseph in "Josephs Legend", Garcia in "Carmen". As Actor has worked for German Stage and Television. Roles include: Aziz, Episode Lead-Role in TV Series "Himmel und Erde" for ARD TV, and Antonio in "Club der Träume – Yucatan" for WDR TV, Ramon in "Love! Valour! Compassion!" in Graz. Lysander in "Midsummer Night's Dream" and Macheath in "Threepenny Opera" at St. Donat's Arts Center in Glamorgan, Wales.
From 2001 until 2015 Ballet Director of Opera Graz. Curator and producer for over 50 Productions, International Dance Gala and over 40 editions of the Talk-Show-Format "Tanz Nite".
In 2006, founded "the alpha group", performing in Austria, Germany and Czech Republic.
As Choreographer has created over 30 Full-Evening productions in Venezuela, Dominica, Kosovo, Croatia, Slovakia, Slovenia, and Germany. Teaching and Seminars include European Forum Alpbach, Pro Scientia Summer Academy in Mattrei, and UWC Short Course in Imst. Lecturer at University of Fine Arts in Graz, Zürcher Hochschule der Künste ZHdK. Musik und Kunst Privat Universität Wien (MUK). Juror for "No Ballet" International Choreographic Competition in Ludwigshafen, Copenhagen International Choreographic Competition, and Wien Welt Wettbewerb. Dance Expert for "Talent Scouting Days" for Danse Suisse Berufsverband Zürich.
Recent projects: Community Dance Project "THROUGH THE OPEN DOOR" created with Refugees living in Graz which was performed in Austria and Switzerland, Dance Advisor for Austrian Federal Arts Council and Graz Municipal Culture Council.
In 2002 awarded the "Spezialpreis für besondere Leistung im Österreichischen Tanz"for successfully transforming the traditional Opera-Ballet of Graz into a contemporary Dance Company: TANZ,GRAZ.
In 2016 awarded the Goldene Ehrenzeichen des Landes Steiermark.